Written by: Michaela Flaherty
Warning: Interstellar, Knives Out, Colossal, and Promising Young Woman spoilers ahead.
I love a good fictional villain. And I'm not just talking about your typical morally gray, dark-haired book boyfriend (which, of course, I also love). I want to be horrified, kept on my toes, attempting to piece together the puzzle that is their psyche. I'll take the unhinged, complex villain over the do-good, predictable hero any day.
In film, villains are particularly visceral. There is nothing left to the imagination; you bear physical witness to the pain they inflict. Developing a dark and twisted character can thus be key to imparting an emotional impact upon and sparking critical thought in viewers. In the words of psychological thriller film icon Alfred Hitchcock, "The more successful the villain, the more successful the picture." To move audiences, give them a bad guy.
Hollywood has a long list of actors who tend to play male villains: Christopher Lee (The Lord of the Rings [2001-3], Star Wars [2002-8] The Hobbit [2012-4]), Ralph Fiennes (Schindler's List [1993], Harry Potter [2005-11]), and Javier Bardem (No Country for Old Men [2007], Skyfall [2012], Pirates of the Caribbean: Dead Men Tell No Tales [2017]), to name a few. Though these actors are versatile, their typecasting as the "bad guy" is a testament to their acting prowess and ability to embody inherently complex characters. They consistently produce bone-chilling performances, giving audiences exactly what they expect from bad guy actors.
Hollywood also has an equally long list of "good guys," including the likes of Will Smith (The Pursuit of Happiness [2006], Men in Black [1997-2012], King Richard [2021]), Tom Hanks (Forrest Gump [1994], Toy Story [1995-2019], Saving Private Ryan [1998]), and Robin Williams (Mrs. Doubtfire (1993), Good Will Hunting [1997], Aladdin [1992]). Like the bad guys, these actors never fail to deliver, playing into the audience binaries of morality: good or bad, hero or villain. Characters like Fiennes's evil Nazi officer undoubtedly pose a sharp contrast to those like Williams's charismatic genie.
However, this contrast can be blurred by assigning good guys the roles of bad guys. Some of the most lauded villainous performances of all time have come from the film industry's typical heroes, such as Henry Fonda's role as a hitman in the Spaghetti Western Once Upon a Time in the West (1968). This subversion of typecasting is especially startling to audiences, forcing viewers to reconcile with the complexities of morality and the fallibility of presumptions. In recent years, purposeful "miscasting" has made for some of the most shocking (or not shocking, if you want to be that person) plot twists in cinema, such as Matt Damon's role as a traitorous astronaut in the science fiction epic Interstellar (2014) and Chris Evans's role as a conniving, cable knit sweater-wearing heir in the murder mystery Knives Out (2019). Watching actors typecasted as heroes do bad things can come out left field and call for a reevaluation of ethical binaries. Maybe good guys aren't always so good.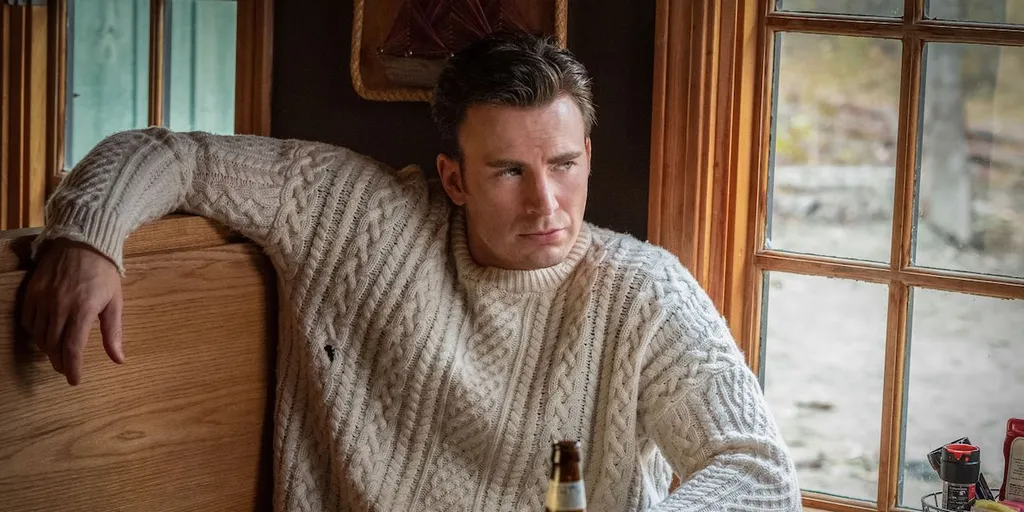 Subverting audience expectations is especially powerful in the context of feminism. It's no secret that women are violated from within the confines of the patriarchy. So, it can undeniably be difficult for women to trust such feeble reassurances as "not all men." Their unease is not unfounded. In the extreme (but sadly not uncommon) case of sexual violence, eight out of ten victims of all gender identities know their assaulter, and of that 80%, 33% of victims are assaulted by a current or former partner. Additionally, 90% of adult rape victims identify as female, and transgender women and women of color can be up to twice more likely than a cisgender white woman to experience sexual assault. Evidently, many women remain wary of immediately trusting men, if at all.
Casting good guys as bad guys in films involving gender issues can therefore aptly illustrate this dilemma, forcing viewers of all genders to reconcile with the reality of the good guys sometimes turning into villains. For instance, in the science fiction romance thriller Colossal (2016), Jason Sudeikis (We're the Millers [2013], Sleeping with Other People [2015], Ted Lasso [2020-present]) plays a love interest named Oscar who reunites with his childhood best friend, Gloria (Anne Hathaway), who moves back to their small town after her life falls apart in New York City—something straight out of a Hallmark movie. But not quite. Though Oscar first appears supportive, charming, and loyal—traits typical of Sudeikis's typecasted good guy role—he becomes increasingly unstable and abusive, lashing out at Gloria and even threatening her with physical violence. His manipulation peaks when he controls a robot and kills innocent citizens by proxy to capture her attention. This slow shift in character is not only jarring in its divergence from typical romance tropes, but also in its subversion of audience expectations. Viewers see Sudeikis and expect a goofy, light-hearted performance, but instead, they must watch Oscar, who initially appears to be a good guy, be exposed as anything but.
Promising Young Woman (2020) employs a similar casting rationale. In a unique take on your typical rape-revenge fantasy, Cassie Thomas (Carey Mulligan) reckons with the death of her best friend, Nina Fisher, by suicide after the latter was raped and subsequent investigations did not yield any tangible consequences for the perpetrator. To grapple with her new reality, Cassie obsessively seduces men under the guise of extreme intoxication, confronting them if they attempt to commit sexual assault. However, Cassie ceases engaging in this poor, albeit darkly admirable, coping mechanism when she reunites with a former classmate, Ryan Cooper, played by Bo Burnham (Zach Stone Is Gonna Be Famous [2013], Inside [2021]).
Disclaimer: I have a special place in my heart for Bo Burnham, whose comedy persona is incredibly endearing. He's witty, 6'5", well-spoken, 6'5", insightful, musically gifted, and 6'5". So, imagine how I felt when I was introduced to his character, Ryan: a sarcastic pediatric surgeon who's patient with Cassie's inability to commit to a romantic relationship and (gasp) doesn't pressure her to have sex. (The bar is in hell.) Say less!
However, Ryan is not quite the hero I expected and was led to believe he was. The audience, like Cassie, slowly falls in love with Ryan's charm. But, when Cassie discovers a disturbing videotape of Nina's rape, which features Ryan as a bystander, she confronts Ryan, who pathetically pleads for forgiveness. Following this plot twist, she seeks retribution by tracking down Nina's rapist and other bystanders, played by a cast of Hollywood good guys including Max Greenfield (New Girl [2011-2018]). Unfortunately, Cassie's retribution efforts spiral out of control and she is horrifyingly suffocated to death and brutally disposed of by the men—but not before she alerts authorities of their crimes, ultimately having both the last word and the last laugh.
Though there's much to unpack in Promising Young Woman, one thing is clear: the casting of actors who typically play recognizable and wholesome characters was purposeful. It's unsettling to watch Burnham and Greenfield destroy the lives of women. Violate them. Even kill them. Because they're supposed to be the good guys—funny and lovable, not predatory and violent.
Colossal and Promising Young Woman shows us that people, especially men, can be both. Cinema has long blurred the line between good and bad, and hero and villain by subverting typecasting to provoke critical thought in audiences, making for some exciting plot twists. However, Colossal's slow and steady subversion of Sudeikis's typecast, as well as Promising Young Woman's abrupt reveal of Burnham's betrayal (alongside the film's other casting and plot choices), seek to illustrate the extent to which gendered issues, including gendered violence, can be perpetrated by anyone, including those from whom you may least expect it—the dimpled waiter who offers you free bread, your partner of five years, or even the sarcastic pediatric surgeon you meet in your coffee shop. Supposed "good guys" can do bad things, and such moral binaries essentially fall flat in a patriarchy-fueled society that fails to listen to and protect women like Gloria, Cassie, and Nina. Viewers of all genders can thus put themselves in the shoes of these victims, experiencing the same breach of trust.
I watched Promising Young Woman months ago and still think about it today. Maybe the plot twist of Ryan's complicity didn't stun everyone, especially women who have experienced gendered trauma and therefore have good reason to be wary of men. But I was strangely hurt. His behavior felt like a betrayal—of my cinematic expectations, of my personal trust. The film evidently did its job. So, though I stand by my statement that fictional villains in film can move audiences, perhaps I'll stick to my book boyfriends when I'm looking for a pick-me-up psychological puzzle, not a sobering (but imperative) existential crisis.